Advanced Sync Strategies for TV, Film, and Video Games
Taught by Vo Williams
Over 1500 Sync Placements, including The World Cup, WWE, Tampa Bay Ligntning, and more.
Your music can be synced, whether you wrote it yesterday or 10 years ago. Learn how to get paid for your music in films, TV shows, video games and commercials with this step-by-step course.
There isn't just one way...
to have a successful career in music these days. This is the NEW music business. And in the new music business, artists are paving their own paths towards success. Chance the Rapper became the first unsigned artist to play SNL, win a Grammy for best new artist, and crack the Billboard Hot 100. And many artists have followed in his footsteps to see massive success without a major label. Or any label at all. But people are still measuring success based on vanity metrics like chart placements, radio spins, awards, label deals, and Instagram followers.
No one can define success for you. Success is extremely personal.
Independent hip hop artist Vo Williams makes a great living getting his music placed in film, TV shows, trailers, video games and commercials. He's had over 1,500 placements.
He spends his days making music in his studio with collaborators he loves. He's living the dream. He's living his dream.
Meet your Instructor, Vo Williams
Did you know...

that getting your music synced isn't just great for gaining new fans, but it also pays?

A lot.
Many music supervisors PREFER to place unknown independent artists over famous, well-established artists.
It gives them great pride to break unknown artists. And get them paid. Music supervisors know that independent artists could use the $80,000 check a lot more than a superstar artist. An $80,000 check for one sync placement is life changing money. That's quit your day job money. That's paying for software (instead of pirating software) money. You get the point.
What most artists and producers don't realize, though, is that if you send your music to the RIGHT music supervisor with the WRONG pitch, your email will go straight to the trash. And you will get blacklisted.
Do not make the same mistakes nearly every artist out there makes.
Work smarter, not harder.
It's not uncommon for artists to earn a six-figure income, every year, solely from sync placements. A single placement in a commercial can pay up to $150,000. That doesn't include backend royalties from your PRO while the commercial airs.
Imagine landing a sync placement and making six-figures from one placement.
One of the best aspects of this course is the community you will become a part of. We will have a private, members-only group which all students will be a part of to ask fellow members questions, get feedback on their work, get (and give) encouragement and be held accountable.
We want every person who joins the course to succeed. Nothing will bring us more joy than to hear about your successes. And we guarantee you will have them. If you're ever feeling overwhelmed or lost, we are here for you.
Keeping Up with Changes in the Field
It's hard to keep up with all the new changes in the music business and even more difficult to know what you need to do to make sure you stay on top of everything. We (along with our team) are staying on top of everything so you don't have to. The group will help you keep up with the changes and we will all keep each other up to date with the best new tools and strategies for success.
SHOWCASES WITH SYNC AGENTS
Twice a year, we will be holding showcases just for our students and you will have the opportunity to submit your music to some of the top sync agencies in the country for possible representation.
Even though we show you how to get a sync agent on your own, we have struck direct partnerships with top-tier agents and sync licensing companies to help get you in the back door.
This opportunity is only open for current students of Ari's Take Academy.
CHAPTER 1: INTRO TO SYNC LICENSING
CHAPTER 2: HOW TO GET PAID
CHAPTER 3: HOW TO GET PAID
CHAPTER 4: MUSIC LIBRARIES
CHAPTER 6: PITCHING YOUR MUSIC INDEPENDENTLY
BONUS: IN-DEPTH DISCO FEATURES TUTORIAL
Tactics for Connecting with Sync Licensing Movers & Shakers
We teach you exactly how to connect with the people you need in your corner to be successful with sync – down to how to structure your email pitch.
In addition, we bring in experts on sync licensing for live Q&As and interviews.
Every Q&A, you will get a live streamed session with Vo Williams to ask him any questions that you have.
Join over 5,000 students jumpstarting their music career.
Enrollment is closed currently. However, we do accept a limited number of students by application.
GRAMMY-NOMINATED PRODUCER, SONGWRITER, & MIXING ENGINEER
Ari's Take Academy has honestly changed my life. I've joined almost all of the courses. The courses are top notch. The community is incredible. I've started a record label. I've signed new artists. It's incredible having the resource that is ATA and all the people in there to help wade through all these murky music business waters. It's a goldmine.
There's just no way you can't get something great out of ATA. I've gone from knowing nothing about music synchronization to having the knowledge and confidence to negotiate contracts, and have even established connections with award-winning music supervisors.
The course has already paid for itself, four times over.
I've been talking to 2 different sync agencies and have signed 25 songs at the moment. ATA is worth it.
NICK MARKS
I signed 3 of my tracks with a sync agency. This is a direct result of CATA and the Advanced Sync course. Thanks so much for the intro and opportunity!
JANELLE DE LA ROSA
This course is one of the best investments I've made in my career as an artist. Vo's hands-on guidance in addition to the vital information in the course landed me a deal with a major sync agency. This course really puts you in the shoes of a sync agent (or music library/supervisor) and will equip you with all the tools you need to land a deal or placement.
NITE OWL
You can't find this information on Google or YouTube--not presented in such a clear, concise way--by an artist who has the expertise that Vo Williams brings to the table. On top of that, when you join the course you are accepted into a private group where students can share ideas and ask questions. If you are a beginner to sync, or you are looking to take your music to the next sync level, this course is the best money you will ever spend.
NOËL III
I'd like to give a shoutout to Ari Herstand, the founder of Ari's Take Academy, and the instructor of the Advanced Sync Strategies course, Vo Williams. My intention in taking the course was to learn how to present my music for sync opportunities. Not only did they help me accomplish this, but they inspired a new business and career path for me as a music publisher.
LILLIAN FRANCES
Vo is one of the best teachers I have ever had. Having access to his mind and support has been huge for me in finding a sync agent, which I was able to do. The world of sync has always been confusing to me, but knowing that I have a team of other musicians and Vo to help guide me in the process gives me the confidence and knowledge I need to have a successful sync career.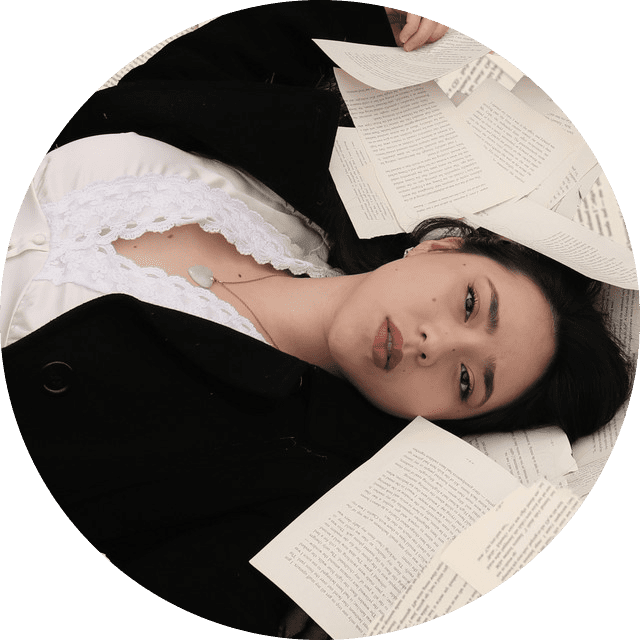 SOPHIA KORZ
This course has given me so much valuable info that I would not have found elsewhere. The hands on, practical approach is so unique and crucial. I got so much more out of this course than the dollar value I paid, even though I was nervous at the beginning. Additionally, the community is really helpful for discussing personal situations and questions, and Vo goes above and beyond to help every single person on a one to one basis.
LEANNE KELLY (NEW SPELL)
The ATA community is wonderful. It's great to be able to connect with like-minded musicians who celebrate in one another's successes, provide up-to-date insight and support, and share valuable information. The Sync program in particular has been helpful as I've increased my focus on music licensing, facilitating connections that I otherwise would not have had.
BUCKY BEALE
I always heard about sync licensing but never knew the process to get any of my music to music supervisors or really what exactly they were looking for. This course taught me everything I was unsure about in sync licensing. This course truly is worth its weight in gold!
KOLBY KNICKERBOCKER
Before I got into the course with Vo and Ari, I was pretty certain that I had my sync strategy down, because I was doing fairly well with the licensing and getting placements. When I enrolled in the course, I was genuinely surprised at how much I didn't know. Since enrolling in the course, I have landed several four-figure placements, made relationships and made new music to be published and repped by other agencies and libraries. The course has already paid for itself four times over! Whether or not you're looking for sync, I recommend this course to anyone because it's an extremely lucrative way to make money in music.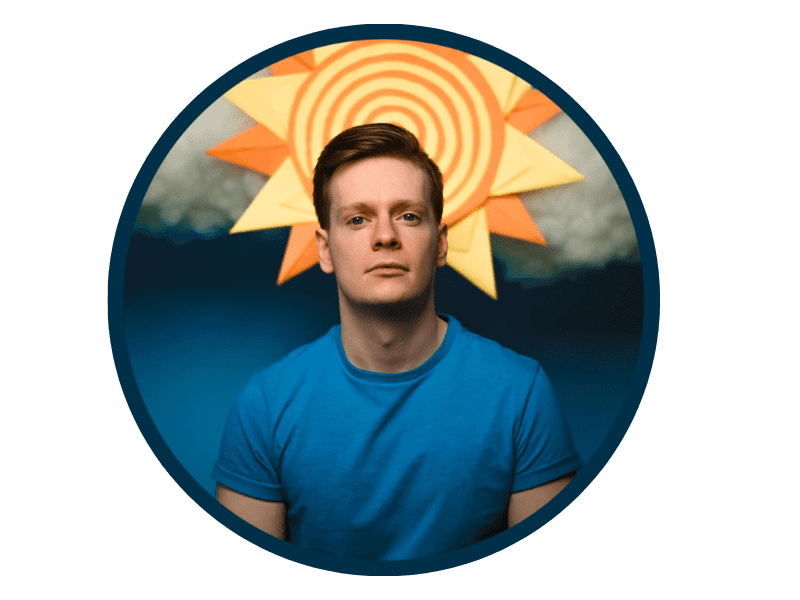 TIM STOUT
I landed my first official sync placement on Netflix's Hype House, and I largely have ATA's Advanced Sync Strategies course to thank in getting me this far. Enrolling in this course was a real investment in myself.
BRANDON CALANO
Advanced Sync Strategies is a step-by-step tutorial in all things sync Licensing. Vo starts at the beginning and teaches you how to think about writing for sync, how to properly register your music, and how to share your songs in an industry-standard format that makes it easy for music supervisors to say, "Yes!" Then, Vo shows you how to best approach sync agents, music supervisors, and sync libraries—as well as what terms to seek out/avoid in legal agreements. I'm so glad I made an investment in this course, and that I'm now a part of the Advanced Sync Strategies Community.
JENNIE LAWS
I learned so much from taking the course and I'm super stoked and honored to be part of this amazing and inspiring community. My song "Better" was synched to the hit Netflix show "First Kill" in their 5th episode, made it onto the official Netflix soundtrack and another even bigger playlist which got me almost 10k spins already on Spotify alone, without having to hire a promoter! The director Felicia D. Henderson publicly posted my song on her Instagram page and declared to all that she looks forward to working with me again on Season 2 and beyond!
ANTONIO DE GIOVANNI
I've been making my first moves on the sync setting for one year and a half and I wasn't sure this course was for me: the main doubt being that I probably already knew all I needed to know. I was wrong. Vo has a very pragmatic approach to licensing and is able to put together all the different schools of thought under a clever and practical umbrella. Not only the main course, but the Q&As and the community are a fundamental part of the whole deal. Vo takes time to reply to every question and inquiry, which becomes a cue for great insights in the sync world from someone who's definitely applying every single word of what he's preaching. An inspirational artist, music entrepreneur, and an amazing community.
MENICE NEW ERA
I went to Full Sail, and this course got me further ahead in one day than two years there. Vo pinpointed everything I needed to do that I wasn't doing. I included contracts and had all of the split sheets together with the music and BOOM! My first pitch landed in a library for sync with Universal Production Music UK just by following the course. Well worth it, for real.
MEERENAI SHIM
By the way, I enrolled in your Advanced Sync Strategies for Film, TV and Video Games course and I thought it was worth every penny. One of the best music courses I've taken...that's after a bachelors and masters in music, plus many more dollars on other music courses!
Vo Williams is a Los Angeles-based rapper, singer, songwriter, composer, and performer. He is an architect and pioneer of the emerging genre dubbed "Epic Hip Hop," a sound widely used in film.
Growing up with a hunger for discovering new sounds and a love for creating has made Vo's sound a rich fusion of musical influences. His passion is to create iconic powerful music with scale, vivid emotional tonality, and impact.
Vo's music has been synced repeatedly by brands such PlayStation, Mercedes-Benz, NBA, and UFC. His music has been heard in productions like Lethal Weapon, Empire, Ballers, and Atlanta, as well as in games such as Watch Dogs 2, and The Crew 2.
Vo stands on the front lines of a revolution in music for film and TV while boasting a career packed with a list of achievements.
FREQUENTLY ASKED QUESTIONS
Where are you located?
Ari's Take Academy is completely online. Our instructors, moderators and students are all over the world! The core ATA team is based in Los Angeles, California.
When is enrollment open for ATA?
We open enrollment twice a year for about a month at a time. Make sure you're on the email list to be notified at next open enrollment period.
When does this course start and finish?
This course starts as soon as you enroll and finishes when (if) you want. As long as you work in music, these strategies will be effective. We continually update the lessons and trainings to make sure that it stays relevant, up-to-date and valuable. And you can continue to ask questions, network and collaborate in the private members only Group. This course is completely self paced.
The lessons are pre-recorded.
What genres do you work with?
All. Yes, all. Just ask our Indian Classical musician who just sold out his show in Mumbai. Or our Shakuhachi flute player based in San Francisco. Or our Celtic singer/songwriter in Duluth.
How long will I have access to this course?
You will have access to this course for at least 1 year from today's date.
How much time do I need to devote to ATA a week?
There are 3.5 hours of pre-recorded lessons. There is 10+ hours of optional live Q&A replays. There are live video Q&A sessions and on-going, real-time support in the private members group.
Why are the lessons so short?
When creating this course, we had around 50x the amount of footage. However, we know that time is your most valuable resource. We know people would prefer taking the shortest path to get from point A to B. We have stripped out all of the unnecessary materials that don't help you achieve success with these strategies. However, there is endless amounts of material in the private members only group and during the live Q&As.
I've been doing this for a month and I don't have any sync placements! What gives?
Nothing worth having comes easy. These strategies will help you stand out amongst other musicians pitching to music supervisors, sync agents, and the like. Continue working on your music so it's sync-able, bettering your craft, and connecting with these people. Your time will come.
Do you have a refund policy?
There are no refunds with this course. These strategies are proven and will work if implemented properly and the quality of your content is competitive. Once you gain access to the course, you will get all of the lessons at once. It won't take long to get through and implement. If this doesn't work for you it will simply be because you did not put in the work to make this work. We are here to help you, however. Join us in the Group to ask whatever questions you have and we will help you through this and make sure this works for you.
How can I justify the price?
In this course we train you how to get well paying sync placements. Many of our students see success within the first few months of taking this. One sync placement covers the cost of this course. As a reminder here's how much a typical sync placements pays
Commercial campaigns: $20k – $150k
Films: $10k – $80k
Trailers: $10k – $80k
TV: $500 – $20k
Video games: $2k – $10k
Theme songs: $5k – $10k
We know that other educational offerings often charge much more for something like this (often taught by people who are not actively working in the field or have any connections to the industry), but we wanted to make sure we kept this affordable enough for artists, producers and managers. We settled on a price that is high enough to weed out the people who are not serious, but affordable enough for artists, producers and managers who are willing to invest in themselves. We are only interested in having professionals join us. This is an investment in your career. You will be saving years of making mistakes and learning through trial and error. This is a career accelerator.
Am I guaranteed sync placements?
No. Only those who put in the time and effort will succeed with sync licensing. We give you the tools and teach you the strategies that work. It's up to you to implement them. Are you going to be one of the ones who succeed? Make it you.
Does it matter if I have only 1 song released? How about albums from years ago?
It does not matter whether you have 1 song that was released last week or 5 albums released 10 years ago. One of Vo's most synced songs (still) is a song he released 10 years ago. A good song is a good song. The music supervisor's motto is "if it works, it works."
Are there any other fees on top of the price of the course?
We recommend every student gets a DISCO account which costs $10/month (but our students get a 30% off coupon code).
Will this work for me?
We have no idea. It may. It may not. We are teaching you strategies that have worked extremely well for Vo over the last 10 years. If it doesn't work for you it will be because your music is not up to professional sync standards. We don't help you with that. We recommend you get some unbiased opinions on your music (not from friends or family – someone who will tell it to you straight), before making this investment. Our strategies teach you how to make your music sync-able, organize all of the information required for music supervisors to sync your music, and then reach out. Whether they get back to you and listen to your music is totally up to them and is based on whether they like your music or not. If they don't like your music, they won't place your music or work with you. If they do, they will. Simple as that.
What if I have more questions?
Email us at awesome@aristakeacademy.com.
BY ENROLLING IN THIS COURSE YOU ARE GAINING FULL ACCESS TO THIS COURSE MATERIAL FOR AS LONG AS WE KEEP IT AVAILABLE (YOU WILL HAVE ACCESS TO THE COURSE FOR AT LEAST 1 YEAR FROM TODAY'S DATE).